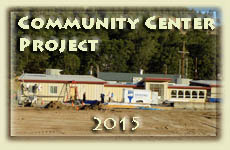 Check out the progress of the project
Genealogy & History
Klickitat County History


Caboose/Goldendale Sentinal
---
The Klickitat Museum is currently undergoing a major renovation.
We are very excited about the Old Mill Office and property.
The school was awarded several grants to renovate and modernize
this facility for the community
Completion is scheduled for this summer!
There will be a whole new look and feel to our museum
with lots of opportunity to expand and preserve our heritage
for the next generation
If you would like to be a part of the museum or
the Community Center project, contact
the School -509-369-4145 and get involved!
---